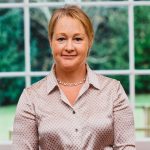 Dr Tracy Johnson – Head
Dr Johnson started her headship at Gateways in September 2012. Prior to this, she was Deputy Head at Lord Wandsworth College. Dr Johnson is a passionate physicist with a PhD in Laser Physics and Optoelectronics from St Andrews University. She teaches physics to all pupils in year 7 & is passionate about all pupils succeeding in science. Outside of Gateways, Dr Johnson is a keen cyclist & enjoys skiing. To read more about Dr Johnson please click here.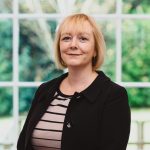 Mrs Karen Titman – Deputy Head (High School)
Mrs Titman joined Gateways in 1989 as an NQT & since then has set up the Design Technology Department & developed computer systems throughout the school. She has a degree in Electrical and Electronic Engineering & a Masters from Durham University in Education.  Alongside Deputy Head duties Mrs Titman teaches computing and textiles. She is passionate about creative skills & allowing young people to explore opportunities available to them through academic achievement & problem solving tasks. In her spare time, she enjoys personal challenges & hand crafts.
Mrs Helen Wallis – Head (Prep School)
Mrs Wallis has been at Gateways for 16 years since joining as an NQT in 2002. She was appointed Curriculum Leader of Maths & Science in 2008 & both subjects have gone from strength to strength under her leadership. In addition Mrs Wallis has introduced a number of new initiatives to Prep School including the annual National Primary Maths Challenge.  She has a BA Honours (QTS) in Primary Education & continues to teach Maths in the Prep School alongside her leadership duties. Outside of Gateways, Mrs Wallis enjoys spending time with her husband & two sons, occasionally squeezing in a spot of retail therapy.
Mrs Lesley Wood – Head of Safeguarding
Mrs Wood joined Gateways in 2007 & was appointed Pastoral Head of Middle School in 2009. In 2012 she developed the role of Head of Pupil Development with pastoral responsibility for Years 7 to 11, including safeguarding for the whole school. She joined the Senior Management team in 2016 with a focussed responsibility for safeguarding. She has a degree in Biological Sciences and Chemistry & teaches chemistry throughout the High School including Sixth Form. Prior to becoming a teacher she worked in the chemical industry for 14 years. She is a keep-fit fanatic – enjoying Zumba, running & long-distance cycling.