Meet the Governors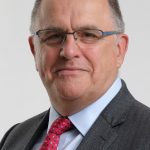 Mr Stuart Watson – Chair of Governors
Stuart was the Senior Partner for EY in Yorkshire and Humberside until he retired from EY in 2017. He was also the UK leader of the EY Entrepreneur of the Year Awards.
He is a council member and on the Audit Committee at the University of Bradford, non-executive Director at Clipper Logistics Plc and runs Strategy Unlocked, a consultancy firm. Stuart is also the Chairman of the Yorkshire region for Wooden Spoon, the children's charity of rugby. He is a former Gateways parent.
Mrs Geraldine Brennan BA (Hons), PGCE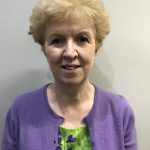 Geraldine taught French, Spanish and Latin at Gateways for twenty-seven years and was also the school's Public Examinations Officer. She previously taught languages in Liverpool and served as a school governor there. She is a former Gateways parent.
Professor Michael Brennan BA (Hons), MA, PGCE, D. Phil
Michael is Professor of Renaissance Studies at the University of Leeds. He has extensive experience of university admissions and has published widely on English literature and history. He is the Chair of the Academic sub-committee and a former Gateways parent.
Mr Carl Chambers L.L.B, ACA, Barrister
Carl is a Barrister and Chartered Accountant and has practiced in both professions. Following a career in the City where he worked in both private equity and investment banking, he has undertaken many non-executive director roles, including as a member of the board of European companies. Most recently, he was Chairman of gas supply company CNG and a non-executive director at Leeds Teaching Hospitals Trust. He is currently a Council Member at the University of Bradford. He is a former Gateways parent and the Chair of the Finance here at Gateways School.
Mr Richard Webster BSc(Hons), MRICS
Richard is a Chartered Quantity Surveyor and Managing Director of DKP Consulting, a Yorkshire based company providing construction cost and property consultancy, project management and health & safety services. He has extensive experience of the construction industry in the Health, Education, Leisure, Commercial and Heritage sectors. He is a former Gateways parent.
Dr Jasvinder Matharoo, BDS 
Dr Jas Matharoo is a Dental Surgeon with over 30 years clinical experience working in both the Private sector and the NHS. The majority of this has been at Senior Executive level. He established many dental practices over the years and at one point was the owner of Yorkshire's largest independent dental chains. He has been both Senior Partner and Chief Executive in his companies and lectures on business development and entrepreneurialism in Dentistry.
Jas is an experienced business mediator and has a keen interest in Mentoring A Level students in preparation for university interviews.
In addition to this, he has an interest in commercial property and is currently the Chief Executive of several property construction & development companies. He is a former Gateways parent.
Michelle Calvert
Michelle Calvert is the Director of Development at the University of Leeds, where she is responsible for the University's engagement with a global community of some 270,00 alumni, and for the University's philanthropic fundraising activities. Michelle has worked in higher education alumni relations and fundraising for 25 years, and has been in her current role at Leeds since 2006.