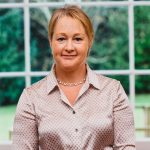 Dr Tracy Johnson – Head
Dr Johnson started her headship at Gateways in September 2012. Prior to this, she was Deputy Head (Pastoral & Discipline) at Lord Wandsworth College having previously been a boarding Housemistress and Teacher of Physics at Cheltenham College. Dr Johnson is an enthusiastic physicist with a PhD in Laser Physics and Optoelectronics from St Andrews University. She teaches physics to our year 7 pupils and she is passionate about ensuring that all pupils enjoy and succeed in science. Outside of Gateways, Dr Johnson is a keen cyclist and enjoys skiing.  To read more about Dr Johnson, click here.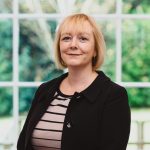 Mrs Karen Titman – Deputy Head (High School)
Mrs Titman joined Gateways in 1989 as an NQT and has set up the Design Technology Department and developed computer systems throughout the school. She has a degree in Electrical and Electronic Engineering & a Masters from Durham University in Education.  Alongside Deputy Head duties Mrs Titman teaches computing and textiles. She is passionate about creative skills and allowing young people to explore opportunities available to them through academic achievement and problem solving tasks. In her spare time, she enjoys personal challenges and hand crafts.
Mrs Helen Wallis – Head (Prep School)
Mrs Wallis joined Gateways as an NQT in 2002. She was appointed Curriculum Leader of Maths & Science in 2008 and both subjects have grown from strength to strength under her leadership. Mrs Wallis has introduced a number of new initiatives to Prep School including the annual National Primary Maths Challenge.  She has a BA Honours (QTS) in Primary Education & continues to teach Maths in the Prep School alongside her leadership duties. Outside of Gateways, Mrs Wallis enjoys spending time with her husband and two sons, occasionally squeezing in a spot of retail therapy.
Mrs Kate Davison – Head of Safeguarding
Mrs Davison graduated from Leeds University with a BA in Music. She started a career in accountancy and became a member of the Association of Chartered Certified Accountants in 2008. Prior to Gateways she was employed as a Business Manager in a large High School in south Leeds. In this role she was also the designated Safeguarding Lead which gave her experience in managing whole school safeguarding and overseeing child protection case work. Mrs Davison instigated a quality assurance framework for improving safeguarding practice in the school and will continue her safeguarding role here at Gateways, as well as managing all things financial.  In her spare time Mrs Davison loves music and plays as much as she can. She enjoys baking, running and has also recently discovered an interest in gardening.